Learn all about the technology initiatives driving Yale Industrial Trucks
From automation to hydrogen fuel cells and more, Yale Industrial Trucks is committed to not only looking towards the future with technology integrations, but also to improving your bottom line, increasing productivity and optimizing your daily operations. Learn more below, and give us a call today with any questions.
Lithium-ion Power Solutions
How does a power solution built for superior productivity, charging flexibility, no maintenance and smart sustainability sound?
---
Balyo Robotic Lift Trucks
What if you could automate repetitive picking tasks and free up workers to take on more valuable roles? With Yale® lift trucks Driven by Balyo, you can.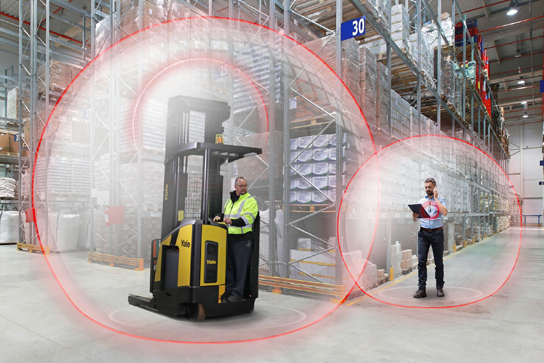 Yale Reliant
Yale Reliant™ is a robust technology suite designed to reinforce lift truck operating best practices and support operator awareness, tailored to the unique challenges of warehouse operations.
---